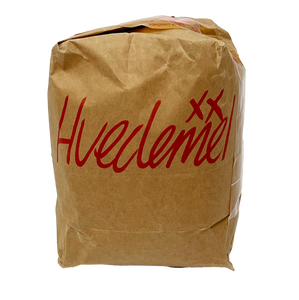 Extra finely ground organic wheat flour from the organic farm Kragegaarden on Funen. Our Wheat flour type XX is a particularly finely sifted flour. More than 20% of the grain's components have been removed.
The flour is first ground on the farm's own stone mill when you order it. Therefore, it is guaranteed to be freshly ground and full of flavor and vitamins.
Wheat flour from Kragegaarden is made from our two wheat varieties Dacke and Uhre. The wheat flour is ground on stone mills. 20% shell parts will be waived. Our wheat has 12.1% protein content, 25.1% gluten and 297 in fall numbers.